Buy 10 Get 1 Free
Leave a note on PayPal with color choice
When ordering natural colors, please look at photos below to get a better idea on color.

Gift Certificates


For the horse lovers in your life.
You choose the amount, they choose the colors.

Free Shipping First Class Mail in USA and Canada

.

If you don't want to use PayPal
Send Check or Money Order to:
Colorful Manes and Tails
P.O. Box 225
Corvallis, MT 59828

Please include a note with your color choice, and a mailing address.

FAST FREE SHIPPING
We Ship the next day!

Easy "Stay Put" Clip on/off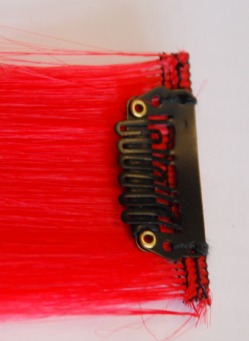 Clips on and off quick and easy. Ride with confidence, they won't fall out. Just open comb, lift a little tail or mane hair and snap clip closed underneath. They look great about 2" from the top of the tail, and again anywhere down the tail bone. Use just one, or add more for lots of color. Hold the top and brush to blend in. Re-use as often as you want. If they get dirty, wash gently with soap and cool water.
---
Here are photos of the top front and back of the "Light Up's".


They last for several hours and the batteries are replaceable.
They also look great on the riders.